Biogas
Our products for the biogas sector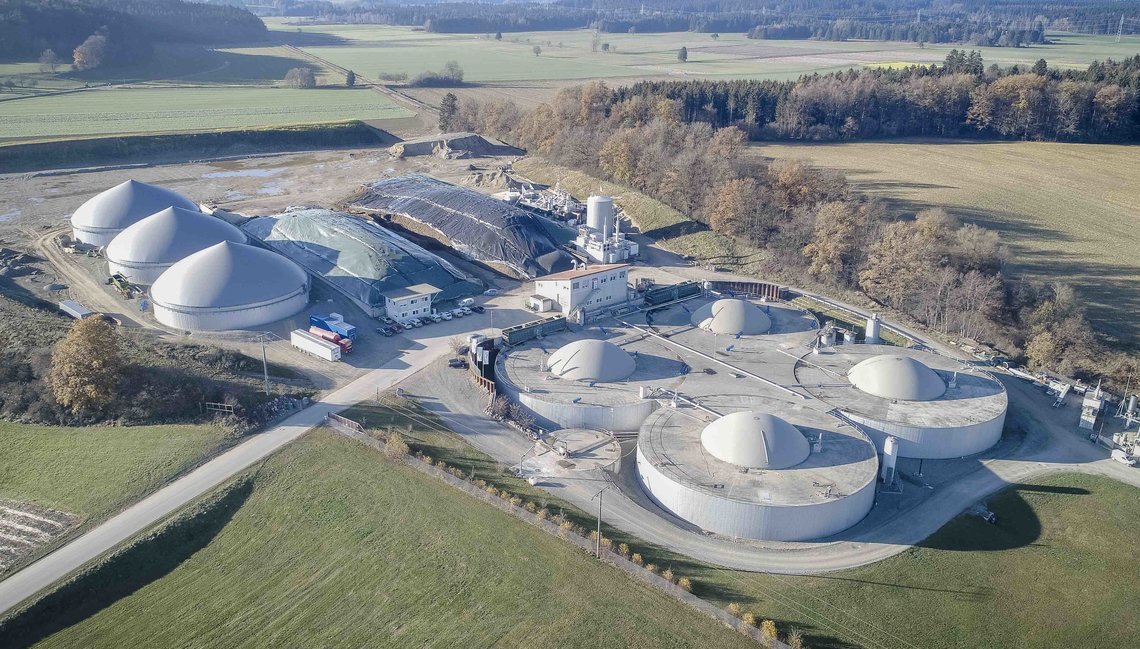 Our products for the biogas sector
Our range of agitators and pumps is known worldwide for its reliable operation even in long-term continuous use.
To avoid floating and sinking layers, powerful and reliable agitators are required in modern biogas plants. Our agitators ensure that the substrate remains homogeneous and that the active bacteria and heat are optimally distributed.
Our agitators for the biogas sector:
Submersible mixers
The water pressure-tight Eisele submersible mixers with their aerodynamically optimized double-bladed wide-blade propellers guarantee maximum efficiency and economy.
Rod agitator
With the Eisele rod agitator ESR 204, we are able to supply modern biogas plants with even more comprehensive stirring and pumping technology from a single source.
Hydraulic agitators
The hydraulically driven Eisele HP agitators work independently of electricity and, with their flow-optimized pusher propellers, are designed for very high agitation performance.
PTO agitator
With stirring rod lengths from 3.5 m to 6.0 m and a hydraulically adjustable articulated frame, the Eisele ZP PTO shaft agitators are the ideal flexible mobile solution for long ranges and immersion depths.
Our pumps for the biogas sector:
Submersible motor pump
Compact, powerful and already tried and tested a thousand times over under the toughest operating conditions: the Eisele submersible motor pumps AT ATF and GTF.
Vertical pump
The Eisele vertical pumps have impressively proven their top quality over many years of use under extreme conditions.
Close-coupled pump
The Eisele close-coupled pump BP is a centrifugal pump with a block design. The dry installed pump, which is used standing or lying down, is built on a stable base frame and is primarily used for pumping liquid manure and digestate.
Rotary lobe pump
With the Eisele rotary lobe pump DK, Eisele presents an all-rounder that has been refined over the years and that effortlessly performs all tasks even under the most adverse conditions.