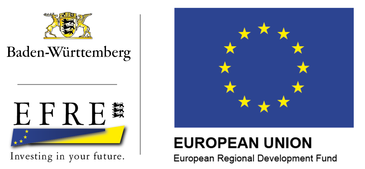 We are pleased about the EFRE-funding for our new construction of an eco-administration building. This big step in the further development of our company is honored and promoted by the European Union and the state of Baden-Württemberg.
We continuously develop sustainable solutions taking into account the constantly changing conditions in the agricultural and biogas sector. In the course of progressive digitization and the requirements for energy efficiency, the product portfolio is also being optimized and expanded with regard to predictive maintenance.
In order to produce energy-saving motors for our pumps and agitators in the future, we are expanding our design department, among other things. In this way, we expect to further develop our know-how in the areas of digitization, sustainability and energy efficiency.
With these investments, we can look forward to an innovative and sustainable future for our customers and our company.